Find out about our special offers like mutations, mobile branding, promotions and more.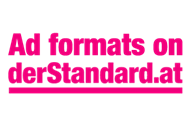 Handbook of Ad Formats
derStandard.at offers numerous ad formats that allow you to reach your precise target group and optimize the use of your advertising budget.
---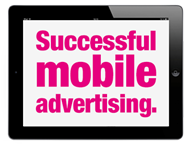 Successful Mobile Advertising
Mobile usage of derStandard.at is constantly increasing. Find out all about our mobile product range.

---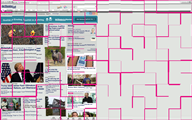 Mutations
Make your mark: Your idea & corporate design on derStandard.at.
---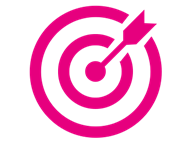 Targeting on derStandard.at
Accurate advertising without scattering loss: Targeted advertising aims at the right audience and therefore cost efficiently increases the relevance of your ad.
---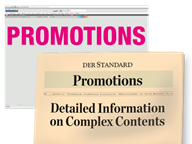 Promotions – Go Native
Promotions offer the possibilty to extensively present your USP or other complex corporate content in an attractive manner to a large audience.
---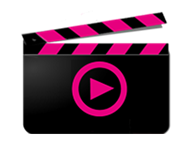 In-Read Video
Extend your TV campaign successfully online.
---